Cygnal Is Different
We are far from your traditional polling and analytics firm because that's what it takes to win tomorrow's victories.
Cygnal's Mission & Values
We remove doubt by understanding opinions, hearts, and minds to create intelligence for action.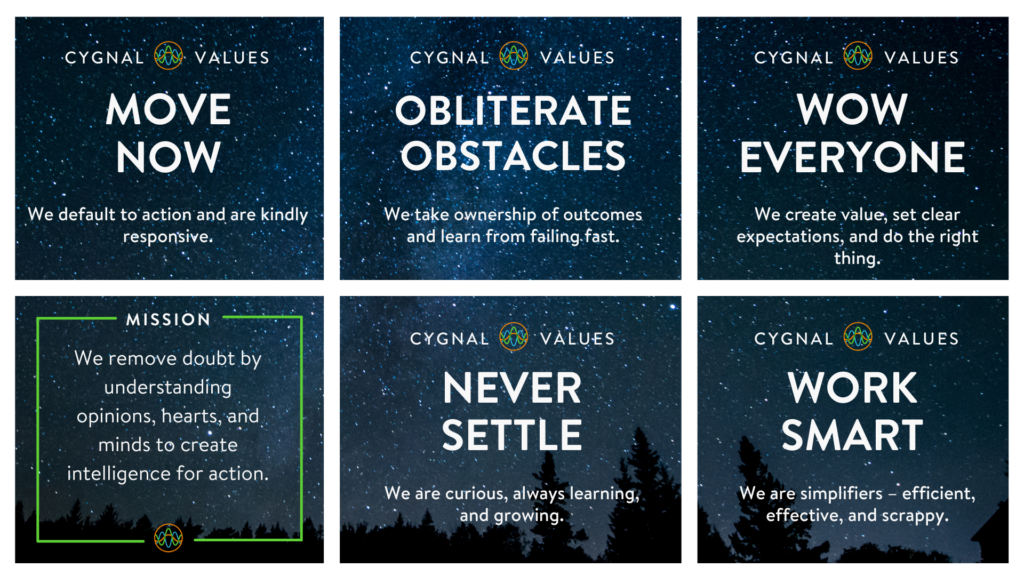 Cygnal's Vision
We are creating a company that empowers campaigns, caucuses, committees, and causes with more accurate polling, more useful analytics, more moving targeting, and more consistent data—whether it be through a custom project, software tool, or subscription. This is upheld by a team that cares for each other, lives out the company values, and desires to impact the world through our work.
Cygnal's Story
We started in 2007 as a regional general consulting firm adding service offerings like TV, mail, digital, and polling, as it was the only way to keep afloat managing smaller races. After the 2010 cycle we realized polling was broken–and that's when you could call all landlines and get 15% response rates. So, in 2011, we started providing accurate, budget-friendly surveys and polls. The feedback was phenomenal. Clients were able to conduct more frequent and more accurate surveys within the same budget. We added modeling and predictive analytics then integrated a ground-up build of our first custom software platform to round out our industry-benchmark (and award-winning) Multi-Mode Polling methodology. This perfect combination of technology, analytics, and voter targeting led The New York Times to name Cygnal the #1 most accurate polling firm in 2018. In the same year, FiveThirtyEight said Cygnal was the top GOP polling firm, which was reconfirmed in 2020 with Cygnal calling the most races correct of any Republican shop in the nation. We continue to build more custom software to improve our services and your experience. Be on the lookout for new subscription tools and polling data that will increase your access to data.