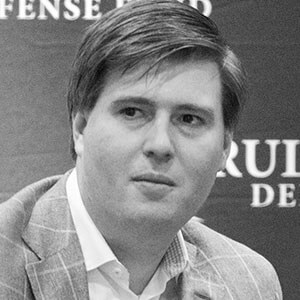 This week on the Cygnal Pulse Pod, Brent Buchanan and Chris Kratzer analyze the rise of the "rule of law" voter, and discuss the issue of defunding the police and its effect on the electorate.
---
Be sure to subscribe to The Pulse Pod!
---
This week's guest is Adam Piper, Executive Director of the Republican Attorneys General Association. Adam shares how a personal tragedy turned into the catalyst for his political career, as well as experiences from the campaign trail, and how a career in politics affords people the opportunity to truly make a difference in an "extraordinary way."
Mentioned in this Episode:
What you will learn:
How the rise of the "rule of law" voter has changed the 2020 election cycle
How personal tragedy led Adam Piper to his career in politics
What are the most important challenges and lessons one needs to consider before launching a political career
What committees do, how they operate and the importance of their contribution to politics
They said what?
"Democrats are out of step with most voters on the issue of 'defunding the police'." – Chris Kratzer
"Politics truly is the definition of the American dream. It doesn't matter where you came from, it doesn't matter what resources you have. […] We are all in the melting pot from different backgrounds, all working for several causes to make America better again." – Adam Piper
"Don't sweat the small stuff. Focus on your core messages; don't worry about paragraph 16 of an article. Keep your trajectory going, and be proactive, not reactive. It's no different from baseball." – Adam Piper
[The most important political trend today is] "Decentralization of news consumption. […] The viewing trends are so different. It's harder to reach your key demographics. You have to be more focused, more targeted. You can't just look at the toplines of a poll. You have to dig into the crosstabs[…] Just because someone identifies as a Conservative or a Republican, there are probably 15 different shades of red." – Adam Piper
[Talking about the rule of law concept] "It's pretty simple: You are either in favor of rule of law or in favor of lawlessness and disorder. You either have a law and order messaging that we saw in the RNC, or you have the lawlessness and disorder that Joe Biden, AOC and the squad attorneys general seem to condemn with their silence. Their silence is violence." – Adam Piper
"Work hard, there is no task beneath you; relationships matter, how you follow up matters even more; it's not how you start—it's how you finish. Politics is an extraordinary gift that if you dream big, you can make a real difference, and never give up." – Adam Piper