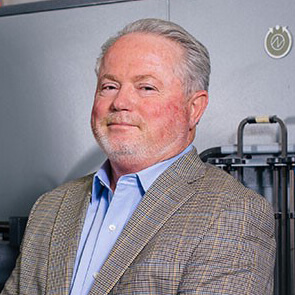 In this week's Cygnal Pulse Pod, Brent Buchanan and Chris Kratzer talk about the upcoming Supreme Court nomination and its ramifications on the November elections, both for Republicans nationally and at the state and local levels.
---
Be sure to subscribe to The Pulse Pod!
---
This week's guest is the legendary Bob Thomas, owner of Thomas Graphics, an Austin-based direct-mail firm, who has been involved in every presidential campaign since 1980. He and Brent discuss Bob's start in campaigns, how he built his extraordinary direct mail business from -the ground up, and trade war stories from the campaign trail.
Mentioned in this Episode:
What you will learn:
How Bob Thomas got involved in politics
What are the most important insights from George H. W. Bush' presidential campaign
Which are the entrepreneurial challenges of growing a direct mail business
They said what?
[The issue of SCOTUS] "it could also energize younger voters who maybe weren't going to vote in the election, because they really don't like Biden or Trump, but they dislike Trump more. That's something that all campaigns need to be watching out for." – Brent Buchanan
"Words matter and word order matters. One thing Republican campaigns have got to do is focus on two key words: Constitutionalist and Impartiality. These two words cut across party lines." – Brent Buchanan
"In politics you've gotta keep all your ducks in a row. In my world, we have this thing called postage. I've sent over 1.1 billion pieces of mail, meaning hundreds of millions of dollars in postage, and never once have I marked up that postage a penny, and everything was reconciled." – Bob Thomas
"Don't be shy. Get out there and ask for the work, but you better know what you're doing. [Politics] is a highly competitive business now; you gotta be willing to put in the time." – Bob Thomas