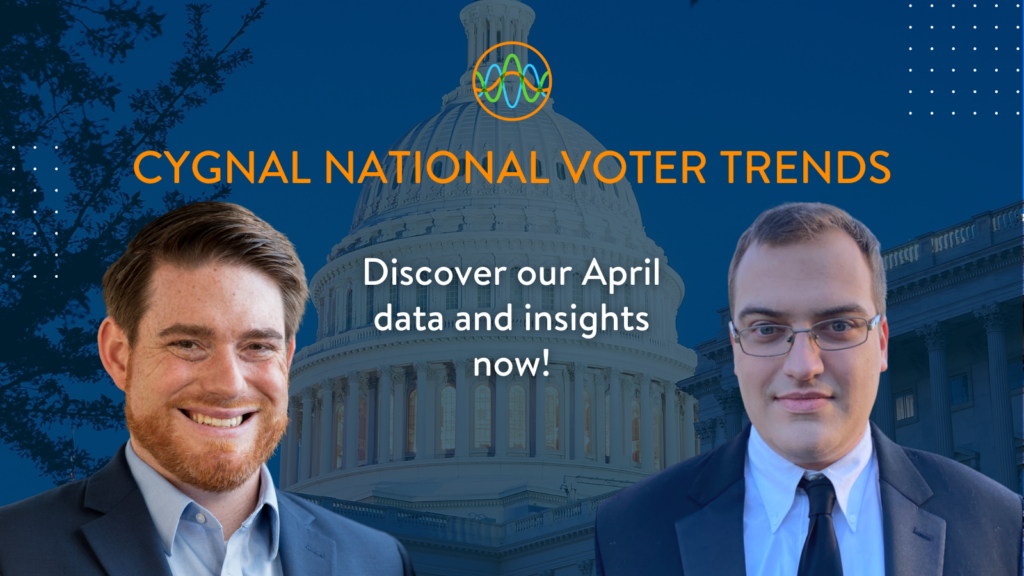 On this week's episode of the Pulse Pod, Cygnal's John Rogers, Director of Client Strategy, and Noah Wyhof-Rudnick, Director of Sampling & Innovation, share their insights from Cygnal's April National Poll. Together, they dive into the most important trends concerning this recently conducted survey, and how those are shaping up the current electoral environment. Want to discover what shifts occurred from our March data release? Listen below to find out!
---
Be sure to subscribe to The Pulse Pod!
---
Key Takeaways:
59% of voter believe the country is headed down the wrong track – 83% of Conservatives and 65% of Independents.
Regarding voters' emotions, most are leaning towards feelings of anger and fear, with fear driven by their anxiety and worry.
Independents' fear is at a higher level of intensity than the overall voter rate.
Generic Ballot holds strong for Republicans once again at R+2.
56% of voters with an age range of 50-64 have an unfavorable view of Biden, as well as 60% of Independents.
18% of Democrats from 18-64 have a negative view of Biden.
The top issue among voter is to fight inflation and rebuild the economy, followed by securing America's borders and addressing climate change. Republicans and Independents make up the majority of voters on the first top issue.
59% of Americans believe that the state of the economy continues to get worse in our month-to-month data results.
83% are somewhat or significantly worried about the current state of inflation and impact on personal finances.