First Published in Campaigns & Elections' CampaignTech October Newsletter
The following interview is from Campaigns & Elections' CampaignTech Newsletter. Discover more on Campaigns & Elections on their website.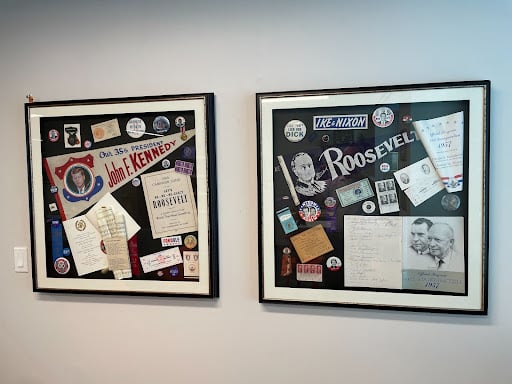 Brent Buchanan is the founder and CEO of Cygnal, a Republican survey research firm. We spoke about the importance of multimodal polling in a busy election cycle, how artificial intelligence can drive efficiency for pollsters, and what customers asking for "binders" tells us about innovation in the industry.
C&E: You've been advocating for multi-modal polling for a long time and you've made the point that the volume of polling this cycle has made that more important. Unpack that for us.

Buchanan: If you're relying on a single medium to reach a voter, whether that's to conduct a survey or to persuade them or turn them out, then your likelihood goes down when the volume of their cumulative input goes up. And so we've always noticed that response rates, regardless of mode, go down post-Labor Day because more people are polling post-Labor Day. So for those legacy companies that are still relying almost exclusively on live calls — they already struggle to fill their samples. Now, they struggle even more as the election gets closer. So at least using multi-mode text — email, phone, online panel — you're at least spreading that pain across multiple modes so that you can still fill the final survey sample.
C&E: What's your take on the role of AI in survey research? Are there any potential efficiency gains where it can be deployed to help you contact folks — for example, is this person more likely to respond at this time of day versus another time?

Buchanan: We're already implementing some of that within our firm because you're right, if we can get a better sample at the same price then we can maintain our pricing for clients. But yeah. I think there's something also in AI in the cumulative responses. A firm as large as ours, as many hundreds of surveys as we conduct all over the country, our next frontier is figuring out how we make use of that aggregate data. How do we help inform our clients on what we're seeing on the whole, not just what we're seeing in their poll?
C&E: When you think about your customers and their expectations in terms of how polling data is delivered to them — how is that evolving?

Buchanan: I wish it would change, but the entire political industry operates on email and we have not progressed past email. We have put text messages in the mix in how we communicate with each other. But we had folks ask for binders this year, and that's not a request I've had in the past: "Print out the crosstabs in a binder and FedEx it to me." I think our industry just doesn't want to do things too differently when it comes to how they consume the information. We've got a lot of really neat tools and we've kind of pushed the envelope here and there. But when it comes to the expectations, they still want what they're used to looking at.

So then the ability to innovate beyond that comes with additional things. They don't want you to change their top lines. They don't want you to change their crosstabs. They've been looking at it the same way for cycle after cycle. And you throw a wrench in their process when you change how their crosstabs are viewed.