"Cygnal's Ad Testing allowed us to understand the real impact of our ad with suburban parents. Focusing on key elements of the advertisement, they revealed exactly how far our ad would move the dial." — Liesl Hickey, Ascent Media

The pandemic has transformed the public education system and not for the good. Education unions and politicians placed their needs over those of kids. N2 America has latched onto the issue to drive attention to the need for a return to normal schooling.
They produced and placed an ad targeting suburban parents and wanted to know how it would play in all battleground states (AZ, CO, GA, MI, MN, NV, NC, OH, OR, PA, WA, WI). However, they needed to be able to prove to donors the effectiveness of their ad, so they used Cygnal Ad Creative Testing (link) to quantitatively determine lift.

Powered by a custom ad testing methodology used by global brands like Google and Gilette, Cygnal fielded the ad testing poll to obtain a baseline on N2 America's issues and then understand how their ad would perform in these key states. The goal of the ad testing was to create an understanding of its impact – one way or another – depending on proven ad-testing factors like motivation, efficiency, comparison, attention, understandability, and fit.
Compared to Cygnal's exclusive political ad database, N2 America's "Let Kids Learn" ad outperformed the benchmark. A combined 54% believed that the ad was "better and more interesting." Motivation was also much stronger overall and the communication efficiency of the ad was off the charts.
Ultimately, Cygnal delivered a clear picture of how suburban parents view key issues and showed the ad would be effective in not only reaching their target audience, but also changing hearts and minds around the issue of returning to a more normal, pre-covid, school environment. Donors were able to see definitive data that funding the ad would deliver on the organization's mission.
AD COMPARISON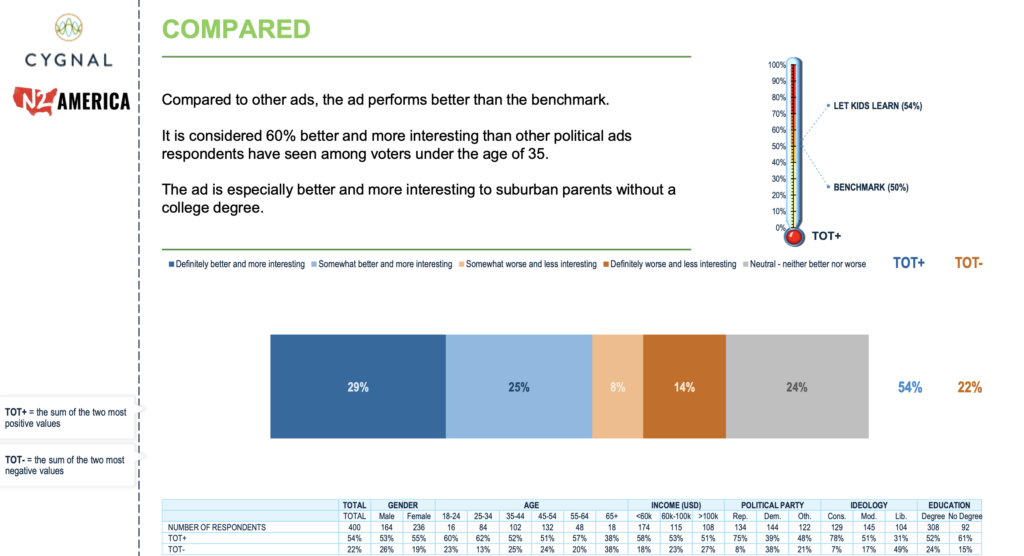 MOTIVATION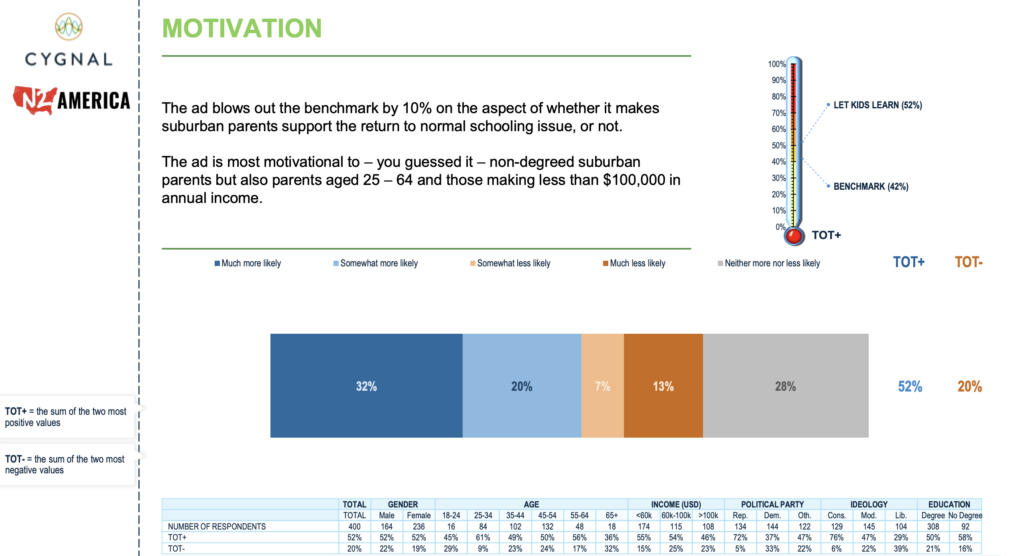 COMMUNICATION EFFICIENCY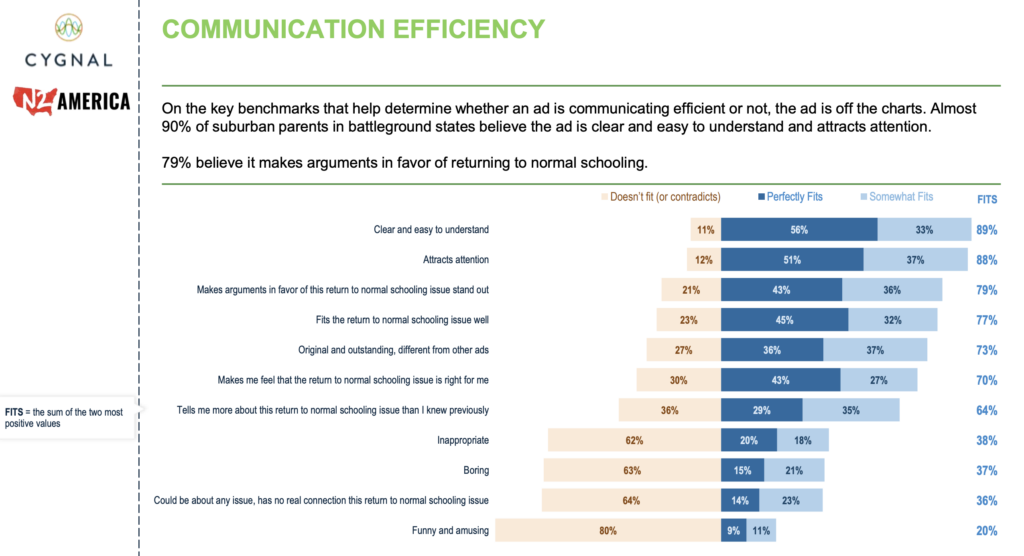 THE CHANGE