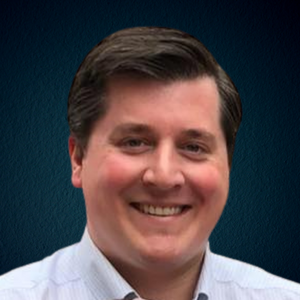 On this week's episode of the Pulse Pod, John and Brent discuss the impact of legislative races on policy as well as the importance these have gained throughout the last decade. As a matter of fact, it could be said that the current make-up of the American political map was decided back in that redistricting battle in 2010, which was determined by state legislative races. It seems that a whole lot more happens from a policy perspective within the states than it does in Washington.
---
Be sure to subscribe to The Pulse Pod!
---
Our guest this week (Ep. 34) Dean Goodson is the Executive Director of the Virginia House Republican Caucus. This year, Dean is working hard with several key House of Delegates races just around the corner. Dean has worked both on the official side and the campaign side in politics. He got into politics with a dream that started back in high school going into his college days. His goal was to go to Capitol Hill to focus on policy, which ultimately led him to the state of Virginia. Just a few short years after that, he found himself in state politics working on a delegate's race. Falling in love with state politics, Dean has been working in this area for years and continues to impress in the state of Virginia.
Mentioned in this episode:
What you will learn:
What got Dean interested in politics?
What interested Dean about the State political game over Congressional or US Senate?
What does Dean do for the house in Virginia?
What does Dean think are the key issues with voters in these races?
What is the best lesson Dean has learned from being involved in politics?
What is the main advice that Dean has to beat candidates every time?
What would Dean be doing if he was not involved in politics?
They said what?
"The State House is really where the 'rubber meets the road' in terms of good policy that affects the most people day to day." Dean Goodson
"House Republicans were ruthlessly efficient at killing bad legislation, especially in the business sector […]. The business community knew that house republicans were going to continue to make sure Virginia was a great state to start a business, move a business here, expand your business, hire and retain employees." Dean Goodson
"Folks are noticing the cost of living going up, they've noticed that crime is going up […]. Folks, I think at this point are just really focused on keeping their kids in school because they've noticed that their child likely fell behind last year." Dean Goodson
"Some candidates come and say, 'You better make sure I win,' and my answer is often, 'I'm happy to take the blame If you lose and none of the credit if you win, but my job is to make sure that you're in the best position to take advantage of the environment when you need to.'" Dean Goodson
"Our candidates noticed that folks are much more cordial at the door than they were the last cycle. Folks are willing to listen and talk to you even after you've indicated which party you're trying to represent." Dean Goodson
"It is very easy to get distracted and think that a shiny object is going to make all the difference […]. Keep the main thing the main thing and you should be alright." Dean Goodson
"My advice now is to listen to your staff, trust your staff. That's why they are here, that's why you brought them on early in the year, that's why you've kept them. They know what they're doing, listen to them […]and this will work out." Dean Goodson