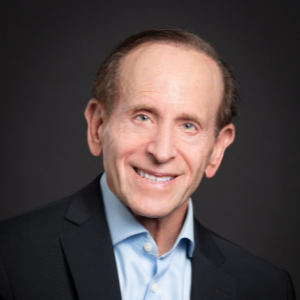 On this week's episode of the Pulse Pod, Chris and Brent discuss political psychology and the major impact that understanding voter's emotions can have on campaigns. Given the fact that people make decisions based on the feelings they have rather than on well-reasoned arguments, the better the candidates can understand their voters' emotions, the better they can communicate and build trust with voters.
---
Be sure to subscribe to The Pulse Pod!
---
Our guest this week on the Cygnal Pulse Pod (Ep. 30) is Dr. Peter Wish. During a successful, prominent career as a clinical and academic psychologist, Dr. Wish also became a fundraiser, campaign coach, and strategist to political candidates. He served on Mitt Romney's 2012 National Presidential Finance Committee and has advised Republican and Democratic candidates in state, congressional, senatorial, and gubernatorial campaigns. He has appeared on over 100 television and radio shows including Nightline, The Today Show, Good Morning America, and The CBS Morning Show.
Mentioned in this episode:
The Candidate's 7 Deadly Sins: Using Emotional Optics to Turn Political Vices into Virtues
What you will learn:
What got Dr. Wish into politics?
What advice does Dr. Wish give regarding the Mitt Romney campaign?
What are the seven sins candidates should avoid – and the seven things candidates should do instead – to create a proper emotional connection?
What role does Dr. Wish think emotive analysis will play in the 2022 election cycle?
They said what?
"Voters vote with their gut and not their brain. […] Emotions really control behavior, and voting is a behavior." Dr. Wish
"Pessimism is a killer. You don't wanna be negative, you wanna offer voters hope. […] Leaders who offer hope say the voters 'I'm gonna guide you to a better future.'" Dr. Wish
"Candidates are often tentative – they don't have a real firm stand on stuff. […] The virtue is to be decisive. It's very important to make decisions and stick to those decisions." Dr. Wish
"I'd strongly urge candidates to be themselves more than anything else. Long as you appear to be the person that you are and you act consistently like that, then voters will see and trust you more." Dr. Wish
"When you campaign with the data that is boring – you've gotta be empathic. Empathic candidates show that they really care about you, that they understand you, and as a result of that, you're gonna connect with them in a more powerful way." Dr. Wish
"Once you identify the actual emotion (of the voter) and your candidate is taught to present himself to that specific emotion, […] you're sealing a bond of trust with that voter. And once you've done that, you're gonna get the commitment. And commitment is a vote." Dr. Wish
"If you tell the voters how to feel, you're gonna lose them. But as a candidate, if you show them how to feel, they are yours. So, when you make the connection, you'll win the election." Dr. Wish