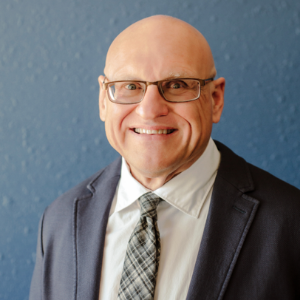 On this week's episode of the Pulse Pod, Chris and Brent discuss the key takeaways from a recent Cygnal poll of likely voters in Florida. They overwhelmingly approve of Governor DeSantis' handling of the COVID-19 pandemic and vaccine distribution and they do not trust the media to report it fairly. Also – Floridians love Publix. Who doesn't?
---
Be sure to subscribe to The Pulse Pod!
---
Our guest this week on the Cygnal Pulse Pod (Ep. 23) is Fount Holland. To put it simply, Fount Holland is a fighter who knows how to win. As Oklahoma's preeminent political strategist, he has worked with more than 100 current officeholders at the local, statewide and federal levels. He also represents clients across the United States who call on him for his expertise in political direct mail.
Fount is widely credited with the Republican takeover of the Oklahoma House of Representatives in 2004, ending an 83-year drought. Six years later, he played a vital role in Republicans winning a majority in the Oklahoma Senate for the first time in state history.
In 2020, he oversaw the re-elections of Okla. Corporation Commissioner Todd Hiett and Markwayne Mullin — by his largest margin to date — and the re-elections of countless state representatives and senators. His work on the election of Bob Ed Culver to the state House was hailed by the Associated Press as making rural Democrats an "extinct species" in Oklahoma.
Mentioned in this episode:
What you will learn:
What race got Fount back into politics and put him on the map?
What advice does Fount give to every candidate he works with?
What is the best advice Fount has been given?
How have politics changed over the course of Fount's career?
What does CAMP do and what do they offer to candidates?
They said what?
"If Publix supermarkets was a candidate, it would get elected to any office it chose." Brent Buchanan
"The messenger plays a key role in how the message is received." Brent Buchanan
"Sometimes the most underwhelming candidate can become the best legislator." Fount Holland
"You have to raise money yourself. […] There isn't a magic pill." Fount Holland
"Raise money, raise money, raise money. Ask for a specific amount." Fount Holland
"Everyone doesn't think just like you." Fount Holland
"There is an art and a science to politics and I think you have to do both well to be successful." Fount Holland
"I've lost campaigns because I didn't trust my instincts or I didn't trust the data." Fount Holland
"Integrity matters in the way that you handle clients." Fount Holland
"No one is born under a curse." Fount Holland
"Through the internet, it is so much easier for people to have a voice." Fount Holland
"You don't have to tell candidates to social network because they are going to do it whether you like it or not." Fount Holland