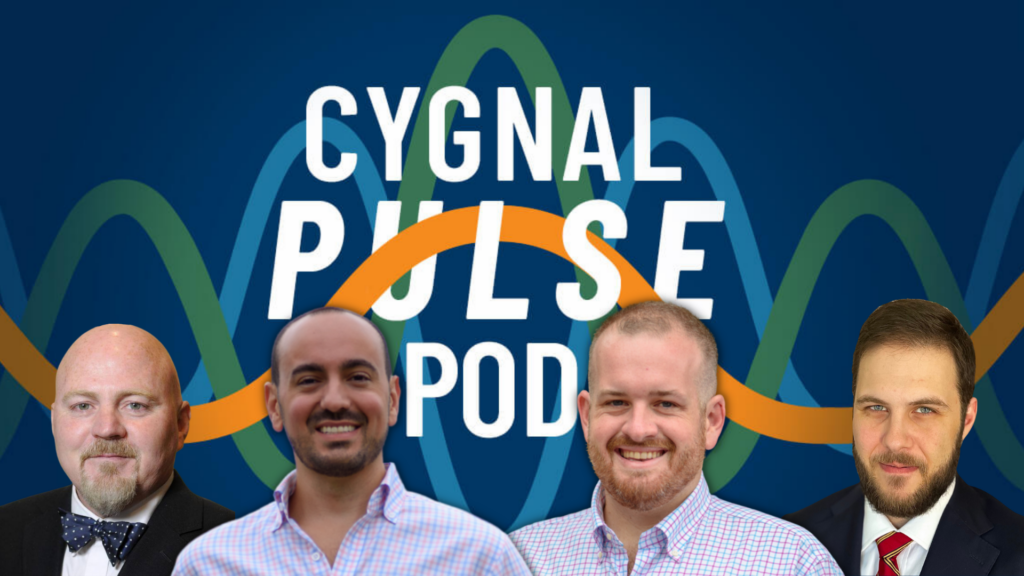 On this week's episode of the Pulse Pod, Chris and Brent share their table with Cygnal's analyst and data scientist James Shirley, together with Tab Berg, a consultant based in California and Founder/President of TABCommunications, Inc. Jointly, they dive deep into Predictive Analytics – what is it, how does it work, in which cases is it more useful than standard poling, and how we can expect it to develop in the near future.
---
Be sure to subscribe to The Pulse Pod!
---
Key Takeaways:
What is Predictive Analytics? This process can be defined as the use of data and its demographics, along with statistical algorithms and machine learning techniques, to foresee the likelihood of future outcomes – through combining groups of people into specific categories and then predicting how likely it is that they will actually fall into these categories.
People who live similarly, act and vote alike. Through its behavioral models, Predictive Analytics can be useful to spot some currently non-existent buckets to put people in, and then helping to define the best ways to target, message, and platform to a specific type of voter or voter group.
The main drivers used by PA algorithms are gender, political party, and most recently, age. For example, it appears that younger generations – mainly voters from 18- to 25-years-old – have a higher emotional response to environmental related issues than taxes or inflation.
Standard polling and other data is considered to be one-dimensional, while PA is three-dimensional. This process takes data over time and/or over various demographics and then applies it to predict what might happen in the future.
When campaigns have to choose whether to go with a PA project or a standard poll, most of the times this will come down to how much directional understanding they can get out from the poll, as well as if there's any gap that could be filled through analytics.
Predictive Analytics is most useful when it comes to issue campaigns, particularly when these are not related to extreme subjects such as abortion or death penalty, but rather when they touch on broad issues in the middle – homelessness, gambling expansion, or taxes for water development – which require a more nuanced political message.
Substantial growth for Predictive Analytics can be anticipated in the near future, principally based on the constant evolution of artificial intelligence, in addition to its physical costs going down. This will create increased accessibility for more people to this unique tool.