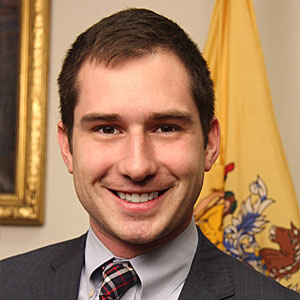 On this week's episode of the Cygnal Pulse Pod, Chris and Brent discuss the burst of optimism among Republicans stemming from the Virginia race. Yet, the two reiterate the importance of how different federal elections are from smaller campaigns that focus on local issues moving into 2022 Midterms. Simplistic messaging stood out as the winning strategy in Youngkin's victory. On another note, an original process of daily tracking developed by the Cygnal team has resulted in very accurate results in comparison with the traditional multi-mode poll.
---
Be sure to subscribe to The Pulse Pod!
---
Our guest this week on the Cygnal Pulse Pod (Ep. 36) is Matt Gould. Matt Gould is a New Jersey based political operative with more than 10 years of legislative election experience. He has served as the executive director of the New Jersey Assembly Republican leadership PAC, Assembly Republican Victory, since 2017. In 2021 the caucus had the largest single cycle pick-ups in 30 years, gaining 6 seats. In the last two cycles the caucus has flipped a total of 8 seats. Matt lives in Manahawkin, NJ with his wife Katie, three sons, Teague, Dan and Jack, and bassett hound Millard Fillmore.
What you will learn:
What got Matt interested in politics in the first place?
What race put Matt on the political map?
What does Matt do for the New Jersey Assembly Republicans?
What did Matt do to ring in the victory in the winning races?
What advice does Matt have for other people working state races?
What is the best piece of advice Matt has ever received?
What would Matt be doing if he wasn't in politics?
They said what?
"I got to call my parents, who happen to be in the hard sciences (…) and say 'Hey, I'm going to be going into a science,' and they said "That's great! What science are you going into?' I said, 'Political science.' The phone line went dead." Matt Gould
"While New Jersey is a blue state, it's not as widely progressive place as people believe it to be. It's really very sensitive to fiscal issues, and if you start ignoring that (…) you can get yourself in trouble." Matt Gould
"When you're in the twilight days of your campaign and you're bringing in Bernie Sanders, Kamala Harris, and every progressive superstar you can find, it really does not help some of those more moderate blue districts down in south Jersey and we saw that come to fruition." Matt Gould
"In New Jersey, similar to other blue states, democrats have, what feels like, an unlimited number of resources – when their dollar dries up, they go find a million more." Matt Gould
"In a lot of ways, we were behind the 8-ball on data. Always being strapped for cash (…), we never made the investment. And that's changed this year and paid huge dividends for us." Matt Gould
"New Jersey voters do not like one-party rule (…) They want someone to stand up and say, 'Hey, wait a minute, this isn't quite right or maybe we can make some changes to the policies that are being pushed through.'" Matt Gould
"So much of our success was built around running races for the district, not running a statewide race in a legislative district (…) When we started running races tuned to the district that we were running in, we started to see success." Matt Gould
"Professionally, the best piece of advice anyone ever gave me was 'don't be more trouble that you're worth.'" Matt Gould
"I will admittedly say I hate the spotlight. That's why I run races and I don't run in races. I like to help people get across the finish line, put together plans, and execute them." Matt Gould
"I'm always fascinated by what engineering can do, and in a lot of ways, politics is social engineering." Matt Gould