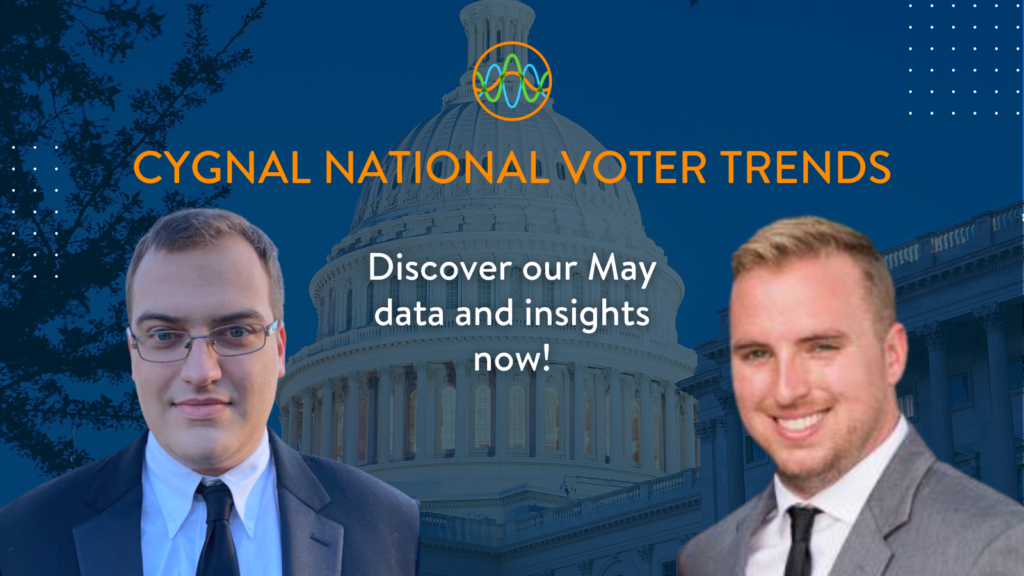 On this week's episode of the Pulse Pod, discover our May National Voter Trends Panel with our Director of Client Strategy, Chris Lane, and Director of Sampling & Innovation, Noah Wyhof-Rudnick. Together, they reveal brand new Cygnal data and how the electoral environment is taking shape as midterm season is upon us. How are current political events impacting voters? Listen now!
---
Be sure to subscribe to The Pulse Pod!
---
Key Takeaways:
Perhaps the biggest takeaway from this panel is that this has become a one-issue cycle, which is inflation, being the most important topic for 40% of voters regardless of demographics. Security at the border is the second most important issue for voters, especially for seniors.
Generic ballot is Republican +3, which is a cycle-long high.
Biden's image has slipped to a new cycle-low of -10, while Trump's image remains steady.
Although abortion is at the forefront of national conversation, it is not moving voters in a significant manner. Most Americans believe that life begins at conception, including Independents and younger generations.
US Economic Confidence has hit a new low, including concern from Independents and even Democrats.
Independents are showing a strong alignment to Republicans, especially in the emotion of anger.