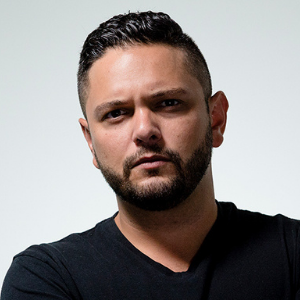 On this week's episode of the Pulse Pod, Chris and Brent discuss the movement of some minority voter groups such as Cubans, Venezuelans, and Vietnamese trending towards Republicans. Having their own set of ideals and beliefs originated from their unique experience both in the US and in their native countries, it seems that issues such as immigration and other social measures are not as important to them as the right they cherish the most: freedom.
---
Be sure to subscribe to The Pulse Pod!
---
Our guest this week on the Cygnal Pulse Pod (Ep. 31) is Phil Vangelakos, a political strategist and recognized digital communications expert with a history of leveraging cutting-edge trends in technology, traditional and social media; strategic communications, branding and research. If your campaign is a heist film…Phil is your explosives expert.
Phil has a proven reputation of uniquely positioning GOP candidates and committees to achieve success on election day. Most recently, Phil directed Senator Lindsay Graham's 2020 digital efforts. In 2016, he led digital strategy for Senator Marco Rubio during his re-election to the United States Senate and directed online fundraising for South Carolina Congressman Trey Gowdy. But he's been jumping into foxholes for a long time, advising campaigns up and down the East Coast, including the successful campaigns of Attorney General Bill McCollum, Congressman Tom Rooney, Governor Nathan Deal, and US Senator Thom Tillis.
Mentioned in this episode:
What you will learn:
What got Phil interested in politics?
What changes has Phil seen concerning social minorities in the past few years?
What race put Phil on the political map?
What's the best lesson Phil has learned from being involved in politics?
What's that piece of advice Phil always shares with politicians?
What would Phil change as to the way political advertising works?
What are some out-of-the-box things that Phil finds currently effective?
If Phil was not in politics, what would he be doing?
They said what?
"When you grow up the child of a Cuban exile […] it causes you to be very politically aware at a very early age." Phil Vangelakos

"It's hard to really get me passionate about issues […] but when it comes to Cuba and to Socialism, in particular, I just get all fired up. It's probably the only time you'll ever see a tear in my eye about politics – it really gets me going." Phil Vangelakos

"Don't worry about titles – just make yourself indispensable and do a good job […] You've gotta be able to suck it up and say "I'm gonna work hard, and I don't care if anybody gets the glory". Somebody's gonna see it, somebody's gonna recognize it, and it's good for your soul just to work hard." Phil Vangelakos
"Just do your thing, do it well, and you don't have to recognize yourself. If you have to say you're the man, you're probably not the man." Brent Buchanan
"You gotta think there's a date set for the next election and that date is not moving […] If you don't act fast and if you don't act swiftly, you're gonna be in trouble." Phil Vangelakos
"I'm constantly edging people to make good decisions fast […] The sitting around and waiting for a decision to be made is often where your campaign dies." Phil Vangelakos
"George Patton said, "A good plan, violently executed now, is better than a perfect plan next week." Brent Buchanan