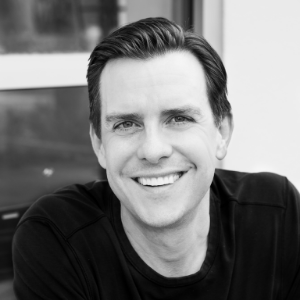 On this week's episode of the Pulse Pod, Chris and Brent discuss the results of our latest national poll for a look into the 22 cycle and what it holds for candidates and campaigns. As the COVID pandemic starts to fade into the background, new trends in the data are beginning to emerge. Brent breaks it all down for us at the top of the episode.
---
Be sure to subscribe to The Pulse Pod!
---
Our guest this week on the Cygnal Pulse Pod (Ep. 26) is Phillip Stutts, best-selling author and host of the "Undefeated Marketing" podcast. Phillip Stutts comes from the cutthroat world of political and corporate marketing and has been described as a "marketing maverick reshaping business success using the secret formula that gets presidents elected". Contributing to 1,407 election victories, including three U.S. Presidential victories and working with multiple Fortune 200 companies, Phillip plays the game of political and corporate marketing on the highest level, battling it out with fierce competition, multi-billion-dollar budgets, and a win or die mentality.
Phillip is founder and CEO of Win BIG Media and Founder/Executive Chairman of Go BIG Media. He has spoken in front of 50 million+ people in his career and made more than 350 national media appearances including ESPN, CBS, FOX BUSINESS, FOX NEWS, MSNBC, and CNN.
Mentioned in this episode:
Cygnal Pol: Current Political & COVID-19 Environment
The Undefeated Marketing System
What you will learn:
What got Phillip started in politics?
What race put Phillip on the map?
What is the best lesson Phillip has learned while being involved in politics?
What's Phillip's brand new book all about?
Why did Facebook ban Phillip's book cover?
What Phillip's take on the future of political advertising with Google, Facebook, and Amazon?
What's the secret formula to get a President elected?
They said what?
"Life is about learning from failure." Phillip Stutts
"Obama modeled what we did in 2004 and put steroids on it by marrying it with social media." Phillip Stutts
"If you fight Trump you're going to lose a hundred percent of the time […] And so Biden's strategy was don't fight him, just go hide." Phillip Stutts
"You have to have an empathetic tone to understand the voters – Business owners get this completely wrong!" Phillip Stutts
"In the business world today, 99% of businesses don't realize that the marketing game is rigged against them." Phillip Stutts
"(In the business world) you better figure out what you do and you better be accurate. If you're not accurate you're out of a job." Phillip Stutts
"If I don't win more than I lose, every one of my competitors will use it against me […] Either we innovate or we're dead." Phillip Stutts
"I think the most ethical marketers are political people now that I've looked at the business world and how they market corporations and companies." Phillip Stutts
"Understanding what drives and motivates your customers or clients and, in politics, what motivates the voters is step one – You gotta figure that out before you do anything else." Phillip Stutts
"No one votes based on one ad they see and no one buys a product or service based on one ad they see […] You have to build a relationship with your customer just like in politics you have to build a relationship with the voter." Phillip Stutts