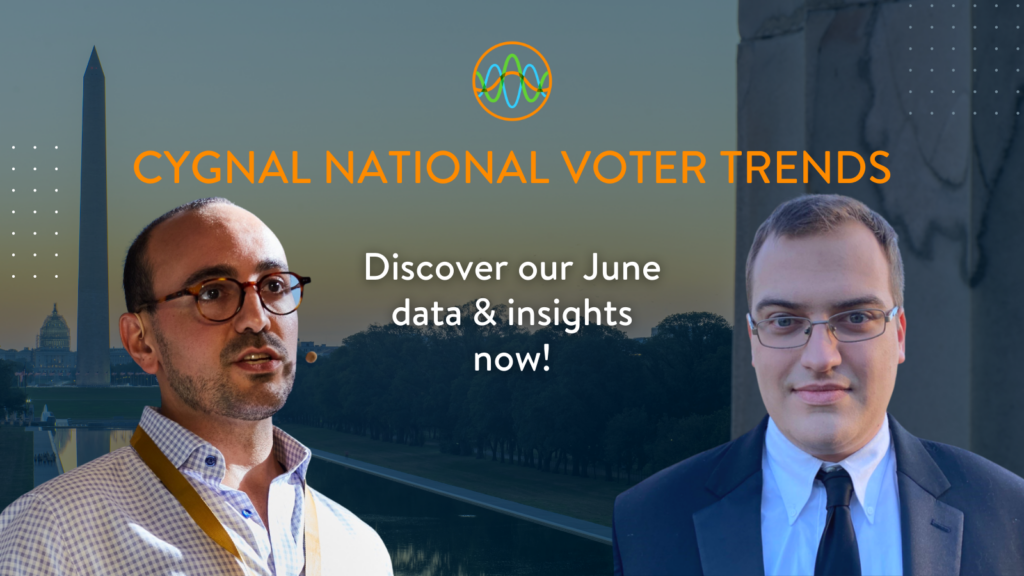 On this week's episode of the Pulse Pod, discover our June National Voter Trends Panel with our President & Founder, Brent Buchanan, and Director of Sampling & Innovation, Noah Wyhof-Rudnick. Together, they reveal brand new Cygnal data and how the electoral environment is taking shape as midterm season is upon us. How are current political events impacting voters? Listen now!
---
Be sure to subscribe to The Pulse Pod!
---
Key Takeaways:
The generic ballot reached a new high again, growing to R+4.
Biden's net image slipped to another cycle-low of -14 (-10 in May), while Trump's image remains steady and saw a slight bump since May with Independents.
The top issue, Inflation (47%), has again skyrocketed higher in importance from 40% in May.
The contrast ballot held steady at R+7 (Republican check-and-balance on Biden).
Economic confidence hit a new all-time low, 74-23 voters feel things are getting worse.
Gas and groceries are hurting personal budgets the most.