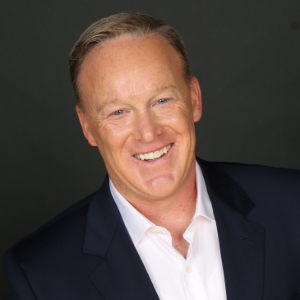 It's the 20th episode of the Pulse Pod and we kick it off with Chris Kratzer, Vice-President Research & Analysis, and Brent discussing Cygnal's values. Developed by Brent when Cygnal was created, they are truly the foundation of our company. They aren't just ideas, they motivate and inspire us and are embodied by all of our employees.
---
Be sure to subscribe to The Pulse Pod!
---
Our guest this week on the Cygnal Pulse Pod (Ep. 20) is Sean Spicer. He served as the 28th White House press secretary and is the author of the bestselling book The Briefing. Mr. Spicer is the host of Spicer & Co. which airs weeknights at 6 p.m. ET on Newsmax TV. He is the president of RigWil, LLC, a strategic consulting firm, and a partner in Point1, a political mail and digital firm. Mr. Spicer previously served as communications director and chief strategist of the Republican National Committee and worked for several members of Congress. He has served more than 20 years in the U.S. Navy and holds a master's degree from the U.S. Naval War College. Additionally, he was a quarterfinalist on ABC's "Dancing with the Stars," season 28. Mr. Spicer is a native of Rhode Island and resides in Virginia.
Mentioned in this episode:
What you will learn:
What got Sean into politics?
Which race put Sean on the map?
What lesson did Sean have to learn the hard way?
What did Sean learn at the RNC that was useful to him during his time at the White House?
What was Sean's experience on Dancing with the Stars like?
How has Sean's life changed now that he is a public figure?
How can Republicans move forward building on the new coalitions built by Trump to win back the majorities in congress?
What trend is troubling to Sean?
What is the best advice Sean has been given?
What would Sean be doing if he weren't in politics?
They said what?
"You either win or lose, there is no second place in politics and that's the beauty of it." – Sean Spicer
"A lot of politics is expectations. If you win a race you aren't expected to, then suddenly people look at you differently. […] If you win something you weren't supposed to, there is a different significance put on that." – Sean Spicer
"Just remember your mail can always be sent to occupant." – Advice from John Hishta to Sean Spicer
"You have to remember in politics there are a lot of times that you are getting a position of power or access, but those positions go away.[…] It's a reminder to be true to yourself and treat people the way you want to be treated." – Sean Spicer
"The more creative you are or the more innovative you are, the more successful you can be." – Sean Spicer
"It was so fun doing something so completely uncomfortable." Sean Spicer
"Be willing to go and do things that you might not normally be willing to do because they provide you with a new experience." – Sean Spicer
"I got thrown into the deep end real, real quick. There was no learning curve or time to get used to it […] and suddenly everyone either likes you or they don't like you." – Sean Spicer
"Republicans need to do everything they can to unite in their opposition to the Biden agenda." – Sean Spicer
"What Trump showed is that we have to reach out to non-traditional audiences in a way that is authentic." – Sean Spicer
"Republicans […] have to understand that our party and our country are shifting and you can't just get by with saying here's the coalition that we won with before." – Sean Spicer
"We are in a fight. You have a media that is complicit with the talking points and messages and policies of the left. If we don't wake up and learn how to fight and get our issues out and spread our message, we will wake up one day without the tools to do so." – Sean Spicer
"Folks are looking for common sense right now, not the chaos that the left is trying to bring." – Brent Buchanan
"If no one is taking charge, step up and lead the group." – Sean Spicer