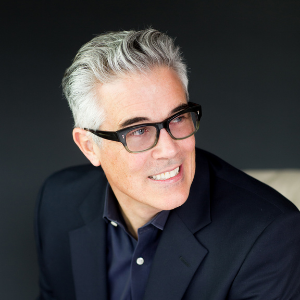 On this week's episode of the Pulse Pod, Brent and Chris Lane, one of our newest Directors of Client Strategy, discuss Chris' early political experiences in Massachusetts and his later collaborations in some remarkable campaigns, including Scott Brown for US senate and Charlie Baker's run for Governor for the second time. Chris shares some great advice for candidates running in particularly tough districts.
---
Be sure to subscribe to The Pulse Pod!
---
Our guest this week on the Cygnal Pulse Pod (Ep. 24) is Sean Walsh, a public affairs operative with leadership positions on dozens of candidate and issue campaigns in Colorado. His expertise includes community outreach strategies, local government lobbying, message development, coalition-building, grassroots organizing, and fundraising.
In 2010 Sean managed the final three months of Scott Tipton's (CO-03) successful race against a three-term incumbent. Previously, he successfully managed Congressman Bob Schaffer's (CO-04) first re-election and led a competitive primary campaign for Lang Sias (CO-07). In addition, he served as general consultant for Steve Hogan's come-from-behind victory in a six-way race for Aurora Mayor in 2011.
Sean successfully managed Republican gubernatorial candidate Mike Kopp's delegate outreach program up to and during the Colorado Republican Assembly – an effort that resulted in Kopp earning the most delegate votes and the top spot on the 2014 primary ballot.
Mentioned in this episode:
IRI International Republican Institute
What you will learn:
What first piqued Sean's interest in politics?
What was that first race that put Sean on the map?
What did Sean do during his time with the International Republican Institute?
Having done work for both campaigns and public affairs, what similarities and differences does Sean see between the two?
What's the best lesson Sean has taken from his career so far?
What would Sean be doing if he wasn't in politics?
They said what?
"As a young person living in Washington and starting to get interested in politics, you can easily forget there's a big and diverse world of opinions out there that has nothing to do with what's happening in DC." Sean Walsh
"Winning two races in a row I wasn't supposed to, helped bring me back into this market and re-establish my professional credential." Sean Walsh
"Winning definitely brings business but losing tends to bring lessons." Brent Buchanan
"Being two years in Beirut was a fascinating and terrifying experience. I wouldn't do it again, but I wouldn't trade it for anything." Sean Walsh
"Over the course of six years of working in CRL Associates, I morphed from the political campaign into helping real estate developers with their community outreach strategies." Sean Walsh
"Nothing's more fun than working for a cause that you really believe in – you get behind it and it's very energizing." Sean Walsh
"Politics is really about the listener […] so I had to sharpen my advocacy skills, both personally and professionally." Sean Walsh
"Watch the pennies and the dollars will follow." Sean Walsh
"The only thing worse than a losing campaign is a losing campaign with debt. […] Finishing with no debt is more art than science." Sean Walsh