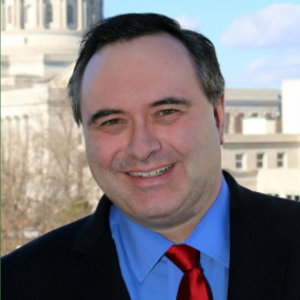 On this week's episode of the Pulse Pod, Chris Kratzer talks with Jeff Lewis, another one of our newest Directors of Client Strategy. Jeff describes the interesting path that led him to politics, a path that he never really expected to take, and how despite leaving politics a few times, he just keeps coming back. We are thrilled his path has led him to Cygnal.
---
Be sure to subscribe to The Pulse Pod!
---
Our guest this week on the Cygnal Pulse Pod (Ep. 25) is Willis Jones, founder of Capitol City Research and former Director of Constituent Services for Lt. Governor Peter Kinder. Prior to founding CCR, he served as research director for The Barklage Company, a Missouri-based political consulting firm. Willis has been involved in political research for campaigns, committees, and caucuses since 1996, and his vast experience earned him a spot on the Missouri Times 2019 Political Playmakers list. He is also a member of MENSA and the pastor for Crossroads Baptist Church.
Mentioned in this episode:
What you will learn:
What is opposition and vulnerability research?
What sparked Willis's interest in politics?
What was the race that put Willis on the political map?
How does Willis feel about the term "negative campaign"?
What's the best lesson Willis has learned throughout his political career?
What would Willis like to change about opposition research?
What would Willis be doing for a living if he wasn't in politics?
They said what?
"I'm the one that finds all the bad stuff of opponents that my clients will hire me to find." Willis Jones
"I've always been interested in the battles, the back and forth and trying to get elected, and also trying to make the world a better place." Willis Jones
"People did not think that our guy had a snowball's chance of winning (…) but we actually won with 56% of the votes." Willis Jones
"When candidates say they don't want to go negative, when they hold to that, especially if they lose they learn to regret." Willis Jones
"It's nice to be important but it's more important to be nice." Willis Jones
"One thing I've learned in politics is don't be a doormat, but be nice and respectful to people." Willis Jones
"When I tell people what I do (…) they think I'm just a sleazeball; it's the perception of how we're viewed that I would rather change." Willis Jones