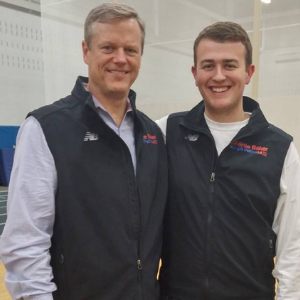 On this week's episode of the Pulse Pod, Chris Lane, Director of Client Strategy, and Brent discuss the results of the first DIT subscription service survey. While some social matters like critical race theory drew a lower number than expected, pocketbook-related issues such as inflation and the overall development of the economy appear to be at the very core of average American citizens' concerns.
---
Be sure to subscribe to The Pulse Pod!
---
Our guest this week on the Cygnal Pulse Pod (Ep. 29) is Brian Wynne, who by the time he was in middle school, knew he would be involved in politics. Starting with an internship for John McCain's campaign, Brian went on to work on both Mitt Romney and Chris Christie's campaigns. He rose through the ranks of Governor Charlie Baker's campaign team and is now a senior advisor to Gov. Baker.
Mentioned in this episode:
Cygnal District & Issue Tracking (DIT)
What you will learn:
What got Brian interested in politics?
What did Brian learn while being involved in the Romney Campaign?
What race put Brian on the political map?
What is the best lesson that Brian has learned from being involved in politics?
What's the best piece of advice Brian can take out of his own experience?
What campaign-related things have changed for Charlie Baker in the last couple of elections?
What are some out-of-the-box things that Brian has found effective for winning tough campaigns?
What would Brian be doing if he wasn't involved in politics?
They said what?
"That was a campaign (the Romney campaign) where anybody who had any skill could do anything if they could add value to it." Brian Wynne
"The lesson I really took from that race (the Romney campaign) was that you've got to be you. As the candidate, you can't shape them into something they're not." Brent Buchanan
"People don't always expect that everything in state government is gonna go perfectly. But they do expect that there's gonna be a manager there that's gonna do everything he can to make sure that things do go as well as possible, and when things don't go as well as possible, that they take accountability for it." Brian Wynne

"I'm originally from New Jersey […] and I can tell you, in New Jersey when you have supermajorities of Democrats and you have a Republican government, things are not nearly as friendly as they are here in Massachusetts. So we take a lot of pride in our ability to work with people." Brian Wynne
"If you're not going to be a person that's there, that can take care of business when it needs to be taken care of and do that on your own, then you're in trouble in this business […] This is a 24/7 thing." Brian Wynne
"One thing for people that are looking to work in this industry is don't take for granted that you have a role to play, that you can make a major difference in these campaigns. There's very little time in which you can do it, so you need to give 110% of your energy every single day." Brian Wynne
"When I took my marketing class […] I thought "I'm gonna walk into this class and I'm gonna learn how bad campaigns generally do this stuff (regarding business-related strategies) and it turned out to be exactly what I thought." Brian Wynne.