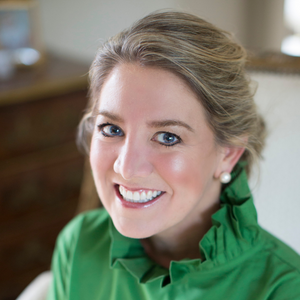 On this week's episode of the Cygnal Pulse Pod, Chris and Brent discuss the importance of storytelling when aiming to convey a political message with guest Holly Lollar. It's not enough to say the right words and have the right points – you have to give people something to connect to from an emotional side. On another note, the most recent data thrown by the DIT shows a significant degradation of the political environment for democrats.  
---
Be sure to subscribe to The Pulse Pod!
---
Our guest this week on the Cygnal Pulse Pod (Ep. 33) is Holly Lollar, Founder and President of The Lollar Group, a full-service communications company. Prior to starting her own company, she was Vice President of Public Relations and Marketing for Kid One Transport, a state-wide non-profit organization, and Public Relations Account Director at o2ideas, where she succeeded in gaining international press coverage for clients.
In 2002, Holly was Press Secretary for an Alabama statewide political campaign. She has also worked for Senator Richard Shelby's Press Department, Concerned Women for America's Media Department and served as an assistant to Vice President, Ray Cole of Van Scoyoc Associates, Inc., all in Washington, D.C.
In March of 2011, Lollar received the distinguished honor of being named one of the Birmingham Business Journal's "Top 40 Under 40". In 2017, she was named to Yellowhammer News' Power & Influence 50 list of the most powerful and influential players in Alabama politics and business.
Mentioned in this episode:
What you will learn:
What does the Lollar Group do?
What got Holly interested in politics?
What race put Holly on the political map?
What's a good strategy Holly has found concerning media relationships?
What does Holly think is currently broken in campaigns?
What's the best piece of advice Holly's ever been given?
They said what?
"It is all about authenticity and genuineness, and I think that that's one of the reasons that President Donald Trump was so successful […] Nobody ever thought "this guy's being a fake." Brent Buchanan
"I think that if you are a statesman and not a true politician, that's going to shine through in how you live your life, and you'll be trusted by both the people you serve and by the media." Holly Lollar
"I think that the career politician's lifestyle is not what people are after anymore, they're really after the genuine person […] That might be really where politics is starting to lean and what people believe in." Holly Lollar
"You can get endorsements […] but that's not what matters. […] Really, what people want to see is the endorsement of "Hey, why is my neighbor betting for this person?" Holly Lollar
"You feel that you know him(referring to Congressman Palmer) even though you don't. If you know his background and where he got to where he was, that's important […] The backstory and the people who influence them, it helps just to establish that report and trust in a person when they are running for office." Holly Lollar
"I'm a really big believer in not going negative […]. I think there's a fine line there between factual information and attacking your opponent. I think people are sick of hate and fighting, I don't think that works anymore. I think you come out as the problem solver – 'here are the issues that are important […], here are my ideas for solving them.'" Holly Lollar
"We shouldn't disagree less, we should disagree better. There's a way to do things and there's a way not to do things. I just feel that running a positive campaign is going to set you apart from the people that are bickering and fighting." Holly Lollar
"Anger is just one letter away from danger. The biggest mistake you'll ever make, you'll make when you're angry." Holly Lollar