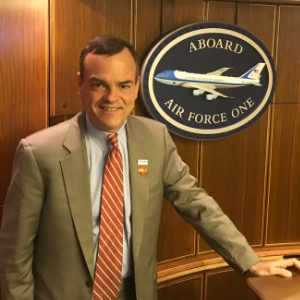 On this week's episode of the Pulse Pod, Chris and Brent discuss the brand new DIT subscription service. This exciting tool developed by Cygnal's data science team is designed to help campaigns at every level understand their districts, their voters, and their issues better, providing consistent real-time data concerning the most important topics among a certain community. The District Issue Tracker is the best way to get a snapshot of what's going on in a legislative or congressional district without spending thousands of dollars in polls. 
---
Be sure to subscribe to The Pulse Pod!
---
Our guest this week on the Cygnal Pulse Pod (Ep. 28) is Tim Murtaugh. Tim's career encompasses serving as Communications Director for the most-watched political campaign in world history – the Trump 2020 campaign – plus, a body of impressive work on statewide campaigns, congressional races, and in senior leadership positions at national political committees. He has overseen public relations strategies in states from Hawaii to Maine and has led successful targeted advocacy efforts for individuals, organizations, and legislative proposals using all available avenues: publications, press events/releases, media appearances, paid television, radio advertisements, social media, direct mail, and internet videos. In short, if there is a message to be delivered to an audience, he knows how to craft it, send it, and direct it.
Mentioned in this episode:
Cygnal District & Issue Tracking (DIT)
Line Drive Public Affairs, LLC
What you will learn:
How did Tim transition from the media industry into politics?
What is Tim's opinion on the development of the media industry?
How does Tim combine being an outspoken Republican and having a close relationship with the media?
What is Tim's advice for consultants when it comes to dealing with the media?
According to Tim, what has been the best change in these last years concerning politics?
What is Tim's connection to Major League Baseball?
If Tim were not in politics or journalism, what would he be doing?
They said what?
"I was Communications Director on President Trump's re-election campaign and it was really the greatest experience that I've ever had […] Donald Trump was an excellent president, an excellent candidate, and I wouldn't trade that experience for anything." Tim Murtaugh
"(Back in the day) there weren't all these alternatives to the mainstream media publications that there are now. For the consumer, it's a lot better today." Tim Murtaugh
"I think it's undeniable that the corporate media as a whole are hostile to Republicans." Tim Murtaugh
"If you don't have a friendly relationship with the individual reporters you deal with, I think you've got no shot at all of trying to soften or influence the stories that they're writing." Tim Murtaugh
"I just don't think you can consider yourself to be well-rounded as a political communicator if you haven't done a campaign." Tim Murtaugh
"Twitter is a great tool for a political communicator […] 100% of the news media has a Twitter account." Tim Murtaugh
 "Now, with the wide variety of media outlets, you can more accurately pinpoint exactly what audience you're trying to reach and choose your media outlet that way." Tim Murtaugh