Results Update
Biden's unfavorable share remained above 61% for our second tracker in a row as inflation ticked up as a top issue to a new high of 37.2%. This number is even higher among those who have yet to vote, as shown below, so it's even more potent as an issue: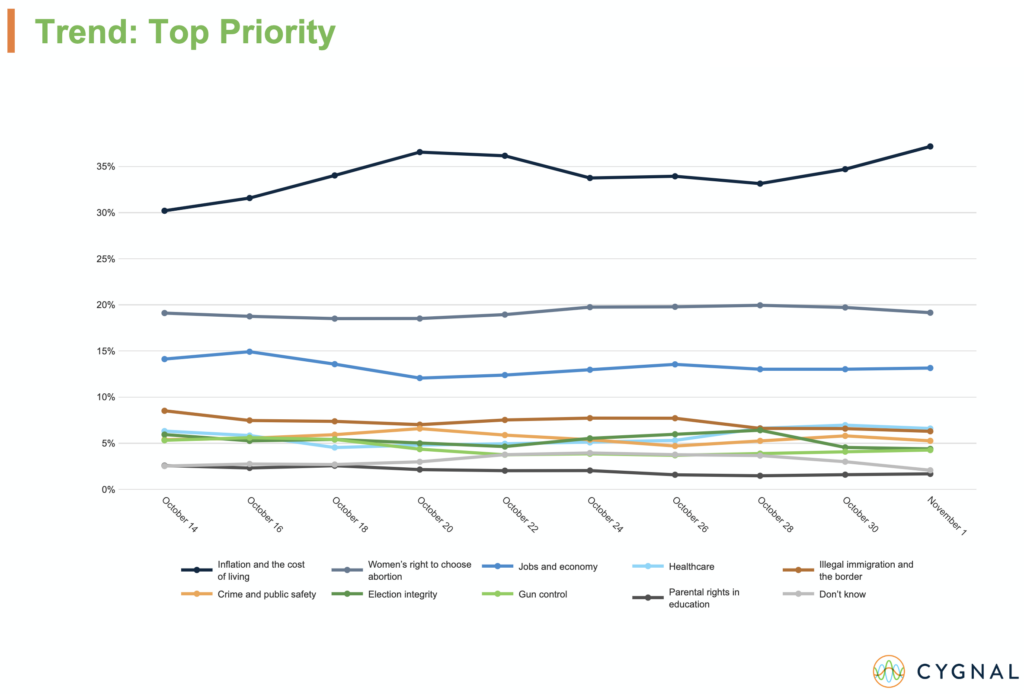 One of the biggest movers over the last week has been Vance's consolidation of the Catholic vote, and he's now close to the 62% / 34% (+28%) gap on the generic ballot (Catholic voters only). This would help in Vance's Cincinnati base but also allow him to make inroads in Northeast Ohio, where Tim Ryan was representative and is an area already moving to the right.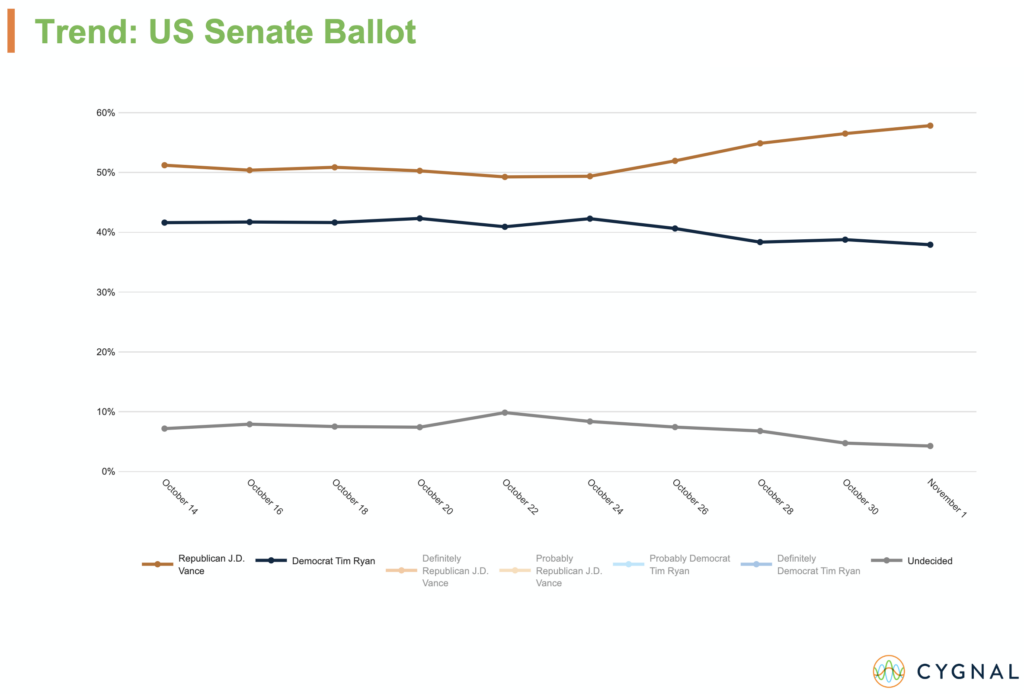 Be on the lookout for brand new OH data!
With Cygnal's Momentum tracking poll in Ohio, we'll be releasing data every other business day. Want to learn more about our new tracking poll methodology? Discover all about Cygnal Momentum by clicking here.
Cygnal's Ohio Statewide toplines and full analysis deck are below. Also available for download are individual toplines for the Cincinnati, Cleveland, Columbus, Dayton, Toledo, and Youngstown DMAs.
Cincinnati-OH-Toplines
Cleveland-OH-Toplines
Columbus-OH-Toplines
Dayton-OH-Toplines
Toledo-OH-Toplines
Youngstown-OH-Toplines